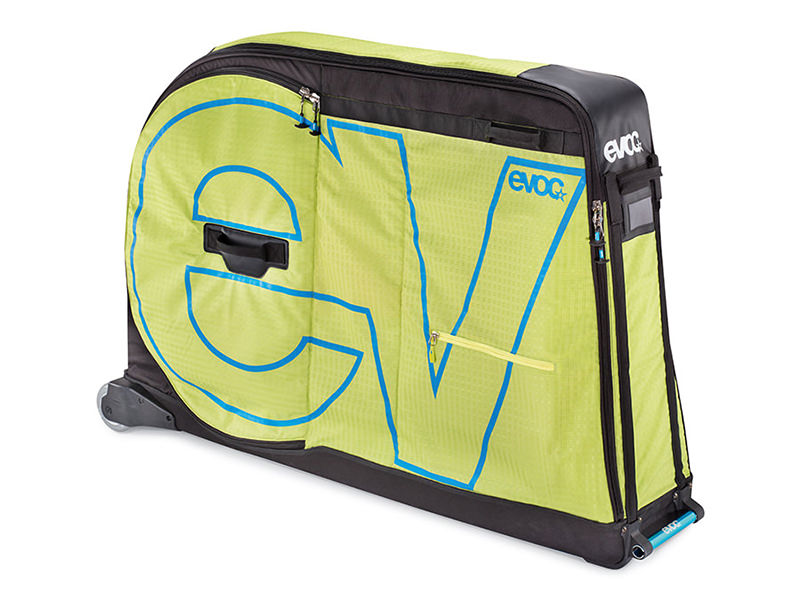 Bike Travel Bag Pro By EVOC
Price:
£
45.00
per person each week
Rental price is based on a 7 days rental.
*If you opt for the rent to buy during booking you can pay the difference and keep the bag after your trip. This is not obligatory and only if you like the bag and will use again. **Return postage cost is not included in the rental. Credit Card is required as a holiday deposit for the rental.
Evoc Bike Bag Pro Travel 2.0 – it's lighter, it's sturdier and it's more comfortable thanks to new constructions such as the MONOCOQUE WHEEL CHASSIS, MOLDED BOTTOM CASE with ALUMINIUM SLIDE RAILS and ALUMINIUM FRONT HANDLE SYSTEM. Whether you want to pack your race, triathlon, XC, FR, DH or Enduro bike, it will only take a few minutes and all you have to remove are the handlebar, pedals and wheels. Convenient: includes ROAD BIKE ADAPTER, FRAME PAD and CLIP-ON WHEEL